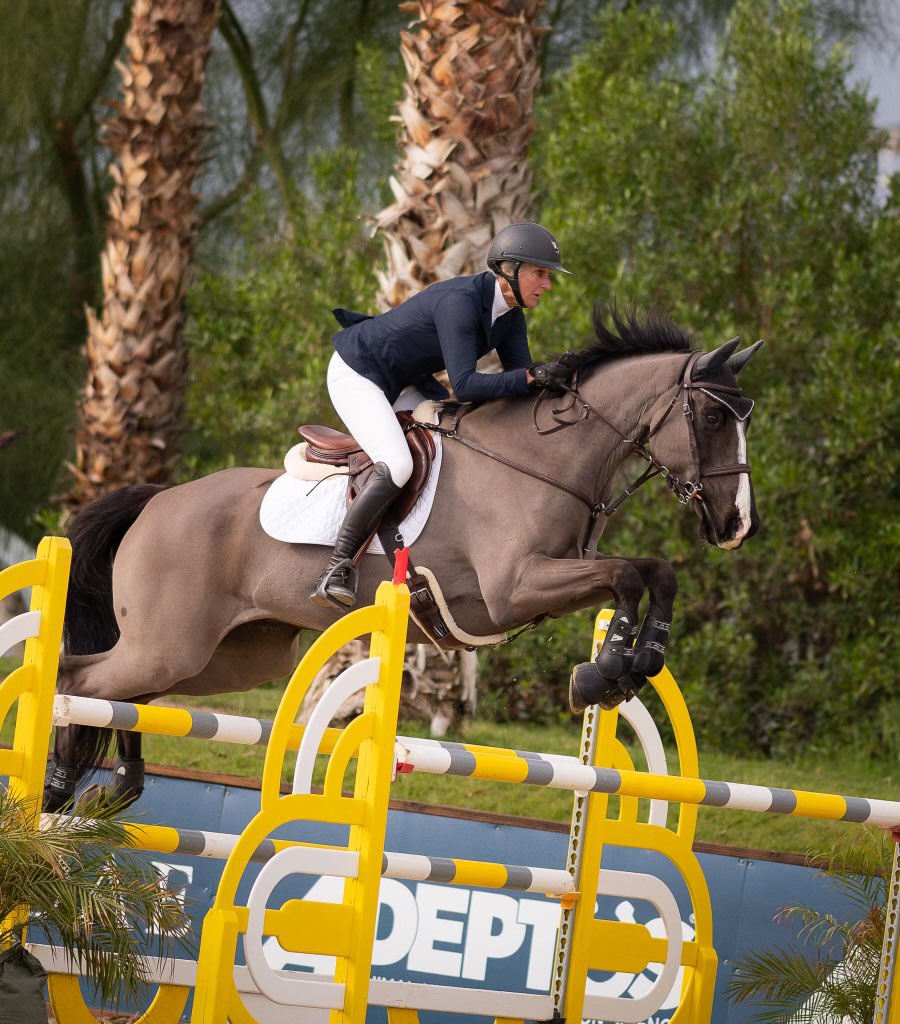 I have been an equine sports medicine veterinarian for 20 years and have worked with many therapists. Sadie is excellent at what she does and gets results. My horses consistently feel better after treatment and there is a demonstrable functional improvement in their movement. She also has the horsemanship to treat my "quirky" one who takes patience and finesse. Sadie took the time to teach my assistant how to properly perform recommended stretches and provided a detailed report following treatment. I can not say enough good things about my experience and give Sadie a full 6-star endorsement.
Dr. Mary Masterson
AA rider in Indio, CA
Sadie is the absolute BEST when it comes to equine bodywork! Her training, technique, and knowledge base, coupled with her experience and love for horses, make her the absolute best choice for keeping my horses bodies supple and comfortable. They LOVE Sadie, and look forward to their turn experiencing her "magic touch!" So glad I found Sadie to be part of our team!
Maren Thompson
AA rider in Rancho Santa Fe, CA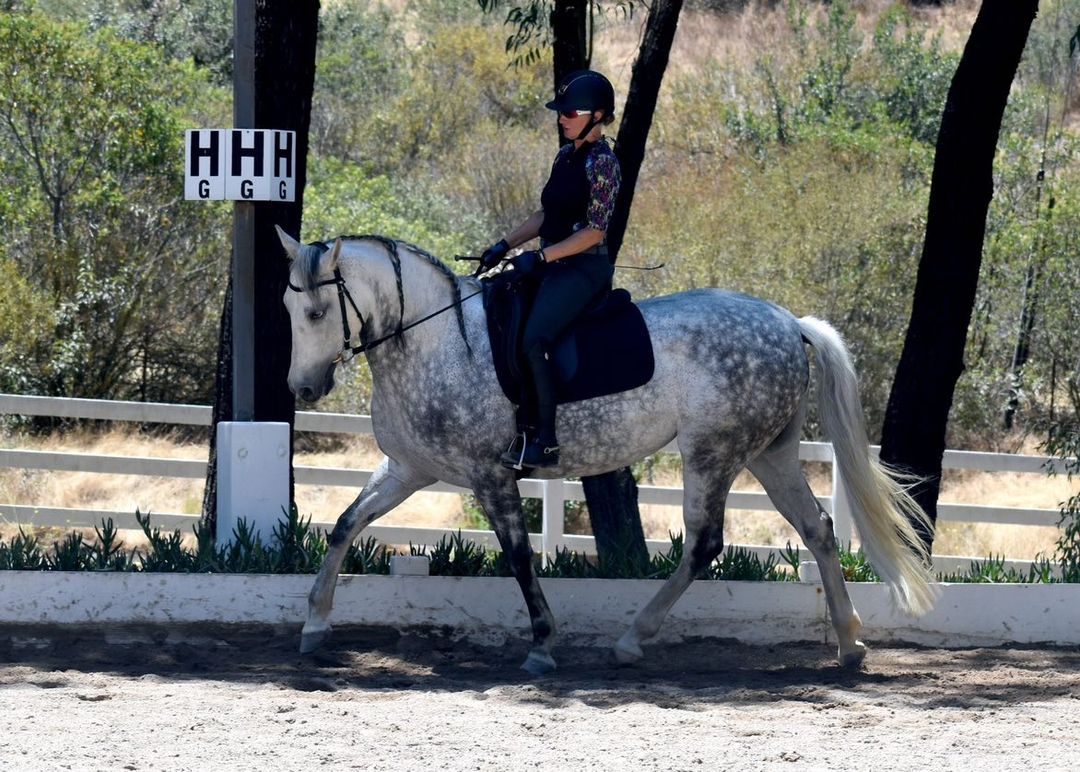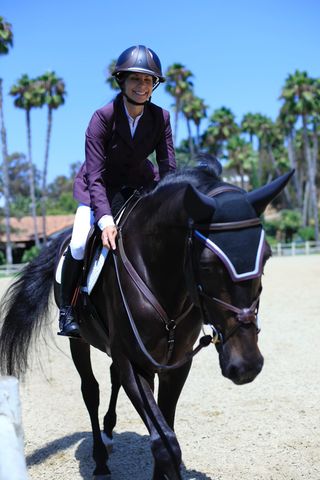 Sadie is magic! After just one session, my horse was the best he's been for me in the year I have owned him. He is already a good guy, and some days are better than others. However, after getting treated by Sadie on a Monday, he was literally perfect for me the whole week, 5 days in a row! I couldn't be happier or more impressed. My horse and I can't wait for the next treatment after being able to see such a huge difference after just the initial session.
Monique Cinquanta
AA rider in Rancho Santa Fe, CA
Sadie has been doing a wonderful job with my horse. She is a fantastic horsewoman and is not only a trained vet technician but also a phenomenal rider with long term experience in bringing along young horses ensuring their longevity, which makes he fully qualified to understand your horse and its needs. I am really grateful to be working with her.
Irene Pedrazzi
AA rider in Vista, CA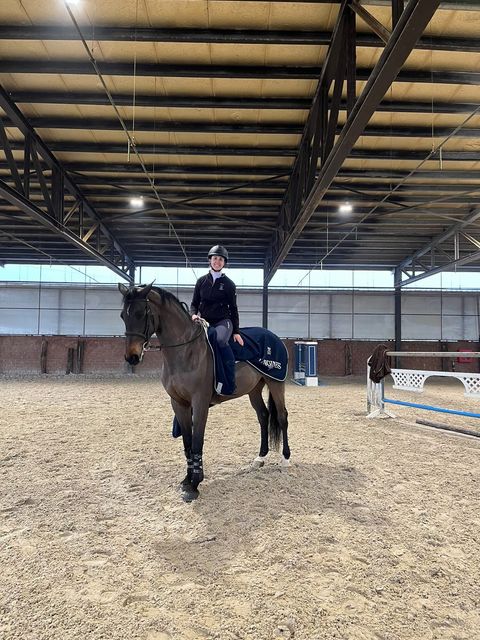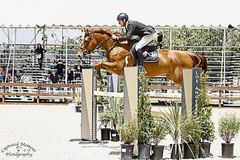 I would give Sadie 6 stars if available, my sport horses have received body work monthly for many years with good therapists and I've always been happy, I moved to a new area and had Sadie work on one of my jumpers. There was an instant increase in his comfort level !! I was amazed how quickly I could feel he was more comfortable from his first session with her, he was lighter on his forehand and more subtle all over immediately, over the years I have never felt the results so quickly!!! He has had his 3rd session with her and is definitely more comfortable and able to work longer. Thank you Sadie!!!
Stephanie Baxter
AA rider in San Marcos, CA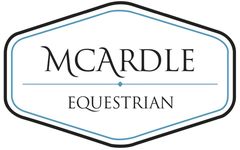 Sadie is extremely knowledgeable, detailed, and thorough. Her treatments show immediate results and the horses love her.
Susan McArdle
trainer in rancho Santa Fe, CA
Sadie is the utmost professional – her extensive knowledge and top notch skill set combine with her experience as an adept horsewoman to make her the best in the industry. As a veterinarian, I have always been impressed by her professionalism, attentiveness to each and every patient, and her compassion!
Dr. Brett Robinson
DVM in San Diego County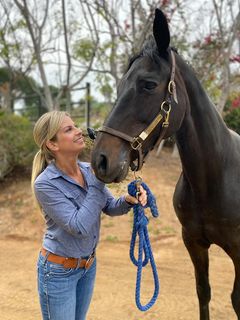 Sadie has been paramount in keeping my clients horses comfortable, happy, and performing their best for their amateur owners. She always goes above and beyond to keep track of how the horses feel on a routine basis. I adjust their work schedules based on her invaluable feedback, and have noticed a marked improvement by doing so. This not only keeps the horses feeling their best, but keeps my clients safe on comfortable, pleasant horses.